The Laurel – 2019 Custom Home of the Year
The Laurel – 2019 Custom Home of the Year
May 31, 2019
There's a growing trend in the home building industry today for one-level living homes. Baby boomers, X & Y Generations and Millennials alike see the value and benefit of one-level living homes today, or homes with a first floor master bedroom. Across the board, community and custom homes this year alone have seen a demand and increase in ranch homes.
 On the resale market, these lovely yet simple homes are quickly picked up, some with multiple offers!  This year buyers within our custom home division have favored the ranch home, The Laurel, featuring three bedrooms and two bathrooms. With the ability to customize this wonderful floor plan, custom home buyers like David DiMauro, new Laurel custom home on the right have truly made their home one-of-a-kind and the results leave for a beautiful home.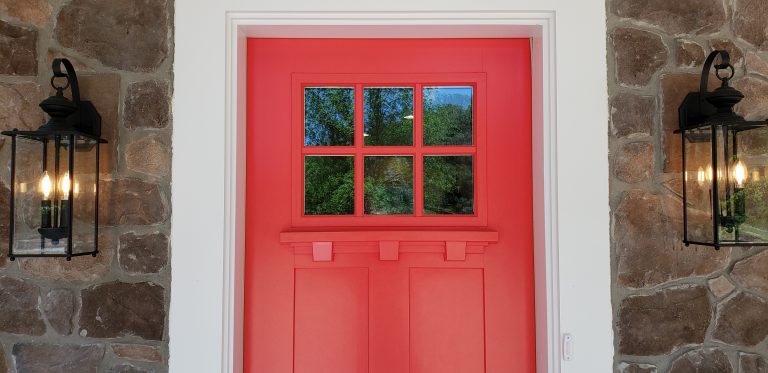 What we love most about the Laurel Plan: No wasted space! Every ounce of the Laurel home breathes practical and livable space. Entering from your garage into your spacious Laundry Room or Everyday Entry, you have room for a stylish built-in bench and closet.  Your master bedroom suite is privately separated on one end of your home while your bedrooms two and three are clear at the other end of your home and separated by your second bathroom.  Nestled in the center of your home is your kitchen, dining area and living room – your main gathering areas. 
Add a lofted ceiling, built-in bookshelves with fireplace and shiplap surround, farmhouse sink and you have the stunning open gathering room that is popular and on trend with today's homebuyer wants and needs. This 1,860 sq. ft. home allows for customization on the interior and exterior with our in-house drafter, Amy Jacobsen.  To see our full list of one-level living homes, contact Christian Campbell, Custom Home Sales Manager at info@cedarknollbuilders.com. We would love to hear from you and help you settle on your custom dream home! To get started on your custom new home journey, please visit our Get Started Page by clicking here.  Your new home awaits!